Apple picking is located at 13140 NW 102nd Avenue in Granger on the South side of Highway 141.  View Map. Picking starts in early September and goes through mid-October. Our hours are
Saturday and Sunday – 9 AM to 5 PM

Wednesday and Thursday – 2 PM to 7 PM

Monday, Tuesday, and Friday – CLOSED

the last entry time is 30 minutes before closing.
OPEN HOURS DO CHANGE DUE TO THE WEATHER, FRUIT RIPENING, AND OCCASIONALLY OTHER FACTORS. UNEXPECTED CLOSINGS AND OTHER UPDATES ARE COMMUNICATED THROUGH OUR Facebook page. ALWAYS CHECK IT BEFORE COMING TO PICK.
OUR FARM IS DOG FRIENDLY. Your pet must be on a leash and well-behaved. You will be asked to show a doggy waste bag for clean-up if needed. By entering the farm you are taking full responsibility for your animal.
Admission is $5 a person ( kids 2 and younger are free). Your first apple is free, plus a coupon for a free apple cider donut to use at our Urbandale store. Additional apples are priced per bag in the chart below.
The $5 entry fee covers our additional expenses involved with running the u-pick operation compared to offering traditional prepicked fruit. The biggest expense is the loss of fruit occurring with the public picking, and dropping fruit on the ground.  Apples picked up off the ground by our cleanup crew are 100 % unusable because of the possible presence of harmful bacteria in the soil. Other expenses are additional liability insurance,  extra social media and phone communication due to multiple crop updates, weather changes, property upgrades like gravel road for convenient public access, additional signage, rental of bathroom and handwashing stations, knowledgeable staff, and other investments involved with running a smooth u-pick operation.
Our sunflower acreage did not survive in this 2023 season. We are taking measures to provide a better experience in 2024.
We take cash, Debit, Credit, EBT, WIC, or Senior checks, and personal checks.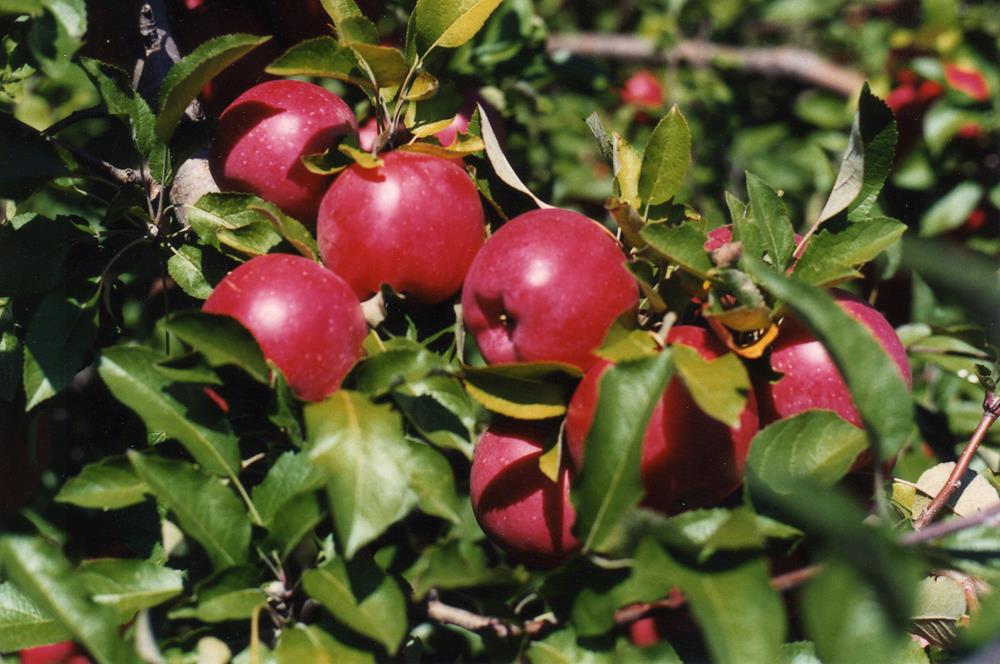 Apple Ripening Times (varies yearly):
1st week of September: Premier Honeycrisp, Blondee, Gala, and McIntosh
2nd week of September: Honeycrisp and  Jonathan
3d week of September: Cortland, Empire, CrimsonCrisp, and Fuji
Last week of September: Golden Delicious, Red Delicious, and Jonagold
2nd week of October: Ida Red, Pink Lady, and Braeburn
3d week of October: Chieftain
Early November: Granny Smith, Arkansas Black, and EverCrisp
Remember, we are a functioning orchard and love to grow fruit for our customers to pick. But the end result you see now does not just happen – it takes years of attention and hard work ( pruning, mowing, staffing, tree training, fertilizing, irrigating, beekeeping, and more). All of these tasks are done without knowing if you are actually going to get a crop, or if Mother Nature decides to interrupt (hail, wind etc). Enjoy the apple picking at Iowa Orchard!